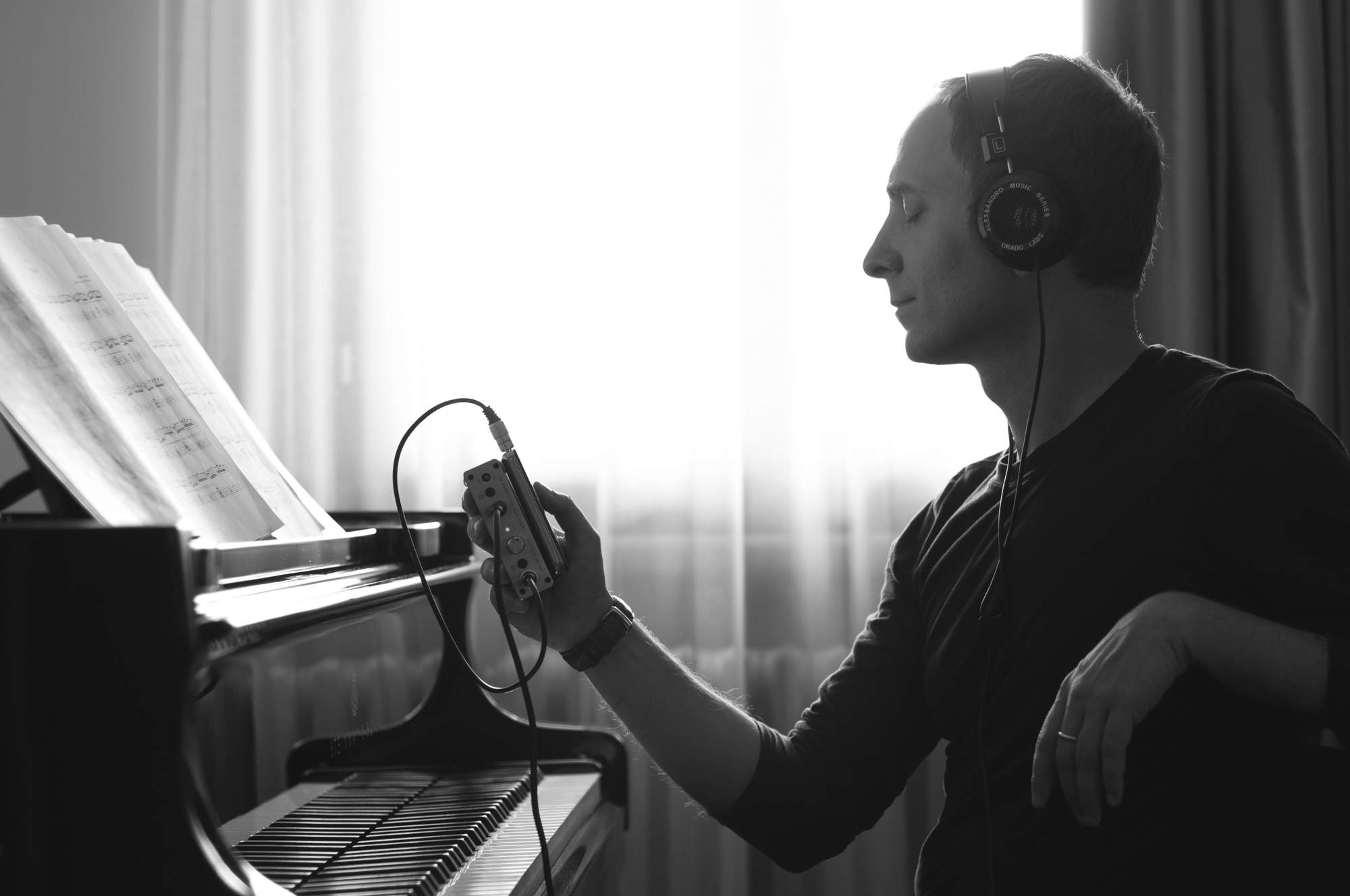 Alessio Nanni was born on October 15, 1977 in Rome, Italy. After he completed the studies in piano performance in Rome, Italy, and at Mozarteum in Salzburg, Austria, in 2004 he studied composition and contemporary music at 'Music and New Technology' conservatory 'L. Cherubini' in Florence (Italy) and received a master degree in composition and electronic music in 2009 with top honors. He began collaborating with musicians, painters, photographers, visual artists and film makers, keeping his path on the visual-acoustic research alongside a strong performing activity, giving concerts between Europe and in USA. In 2009 He started producing his own projects independently, recordings of classical repertoire and music for media and art installation/performance, devoting his attention exclusively to scoring for film.
Alessio Nanni has worked for trailer houses, TV shows, recording labels, fashion brands, shorts, video games and documentaries. Among his most recent work are the original trailer score for: Transformers Fall of Cybertron, Assassin's Creed III, The Smurfs, Tomb Raider Definitive Edition, The Rise of Tomb Rider, Ouija, Paranormal Activity, Mad Max Fury Road, Creed, Terminator, The Ring. The original trailer score for The Evil Whitin was nominated finalist as best sound design of the year at GMA Awards in 2015. Alessio Nanni also collaborated with Hans Zimmer on the Emmy Nominated Feature Documentary 'Brave Miss World' directed by Cecilia Peck.
His mission is to merge the tradition of european-style classical music and instrumentation with the most advanced technology applied to computer music production, delivering the strongest emotional impact as possible in a clear and unique tailored form of composition that can be highly flexible and usable for a variety of scoring applications.