RESONANCE METALLIQUE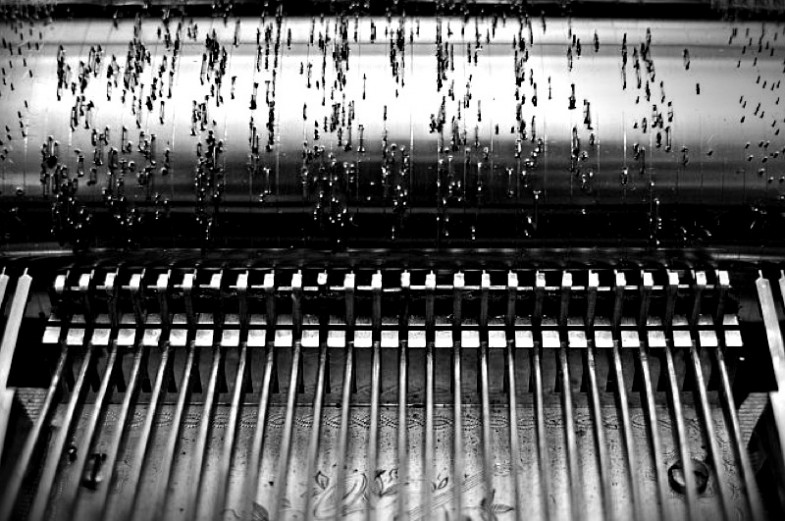 [powerpress url="http://www.alessionanni.com/mp3/METALLIQUE_2012-01-30_mix.mp3″]
'Résonance Métallique' is a contemporary composition for piano and small ensemble composed by Alessio Nanni in 2012. This composition investigates the nature of the metallic side of piano, including other instruments like a bowed piano, a piano Martenot and an analog  synth.
The composition is developed around the game between the actual piano and his 'métallique' brother: the bowed piano that distorts the original sound identity of classical piano in something totally different. Also an old fashion instrument, almost disappeared in the contemporary music and here totally rechanneled to his natural beauty, the Piano Martenot plays an important part in the transforming process of the original sound by distorting the listener's perception.

Recorded in Amsterdam, january 2012.
First official release: january 30, 2012.
Piano: Steinway Concert Grand
Alessio Nanni, piano
WNF- New Music Ensemble
Recording, editing and post-production: WHITE NOISE FACTORY
Copyright 2012 by © Alessio Nanni – All Rights Reserved
One response to "RESONANCE METALLIQUE"